THE SKINCARE RULEBOOK FOR THE MODERN MINIMALISTIC BRIDE
Wedding season is here, and along with it comes a new make-up trend.
We were hardly done gushing over Alia Bhatt's 'barely there' bridal look, when a host of other celebrities followed in her footsteps. So let's take a cue from the latest Bollywood bride – Kiara Advani. While 'less is more' is a breath of fresh air on your wedding day, your skin quality plays a major role in holding this look. All you need to do is play by the rules of this dermal rulebook, and we guarantee you the big win! So whether you want to rock a Deepika Padukone glam slam or stay subtle, here are some tips for you to achieve the best canvas for an even better painting –
1) Identify your skin type, concerns, and goals:
Before you entrust yourself in the hands of a specialist, it is also helpful for you to identify your own skin goals, your skin type, or any other insecurities that you might want to tweak for that special day! This will help your doctor to understand your expectations and vision for yourself while adding their expert opinion and guidance towards your target.
2) Find the absolute BEST in the biz:
The pressure to not have an oops moment on your big day can be huge, and especially if you're relying on injectables, or that little lip correction job to enhance your face and features.   we always stress the importance of not looking for a bargain when it comes to invasive treatments. In fact, it is necessary to go out of your way to find the best person to do the job. Dr. Shetty always says that when it comes to aesthetic interventions with your face, going to the closest doctor or the one who gives you the best deal is the worst mistake. In fact, you should be certain of the fact that your aesthetic sense and vision, resonates with that of your doctor's. This is something that you can observe by not just looking at their past work, but at everything that is an extension of your doctor's personality. Their face, their dressing sense, the aesthetics of the clinic, all are subtle indicators of a broader aesthetic feel. So do your RnD and make sure you lock in on someone who is on the same page as you when it comes to what look you want to achieve.
3) Time is of the essence:
4-6 months in hand before D-day is an ideal window for you. This is necessary in order to give enough time to your skin to respond to the plan laid out by your skin expert. Dr. Shetty asserts "Overall health will eventually show up as great skin, and I always make it a point to first work on the skin barrier health, so that it is well suited to maximise the effects of the other treatments. For the outcome to be its absolute best, adequate time is vital." Treatments such as laser hair removals, peels, etc., all require multiple sessions to really make the change you want to see. More invasive procedures like fillers or botox might also result in mild bruising or redness, and therefore you need enough time to deal with the possible temporary side-effects of them.
Having said that, Dr. Shetty who is known for her flawless injectable skills has even worked on brides at the last moment, and she can proudly say that in her 22 year career, she has never had to adjust or un-do her own work.
At Ra Skin and Aesthetics, we assure you that you will not have that oops moment.
Although in person consultations are always the best option, online consultations too can be done during this period. Dr. Rashmi Shetty has dealt with numerous brides from abroad via online sessions, and finally worked her last magic touch on them just a month before their wedding. So don't hesitate to book your online sessions with your doctor even if you cannot commit to the ideal timeline in person.
This is a landmark day in your life, and probably your most photographed day ever, so be open to experimenting with medium-depth invasive treatments / chemical peels that your consulting skin expert might suggest. Some treatments such as Profhilo can really transform the texture and hydration of your skin. No amount of make-up can completely hide poor skin texture, and therefore these are investments worth considering for that extra wow factor. Needles aren't always a bad thing, and can go a long way in giving you a natural glow as you walk down the aisle.
5) Nothing works like discipline:
Once you have committed to the routine chalked out specially for you, stick to your regime with full devotion. Remember, your skin doctor can only produce the magic if you are their magic wand!
5) Nothing works like discipline:
As a believer in the philosophy of inner beauty radiates outwards, don't forget to take care of your lifestyle. When the clock counts down to your wedding day, there's surely a million reasons to stress out, but for your skin to be it's best, it will need you to be more mindful about your water intake, stress, sleep, and nutrition. So keep in mind that supporting your whole body with some serious TLC is bound to reflect on your face.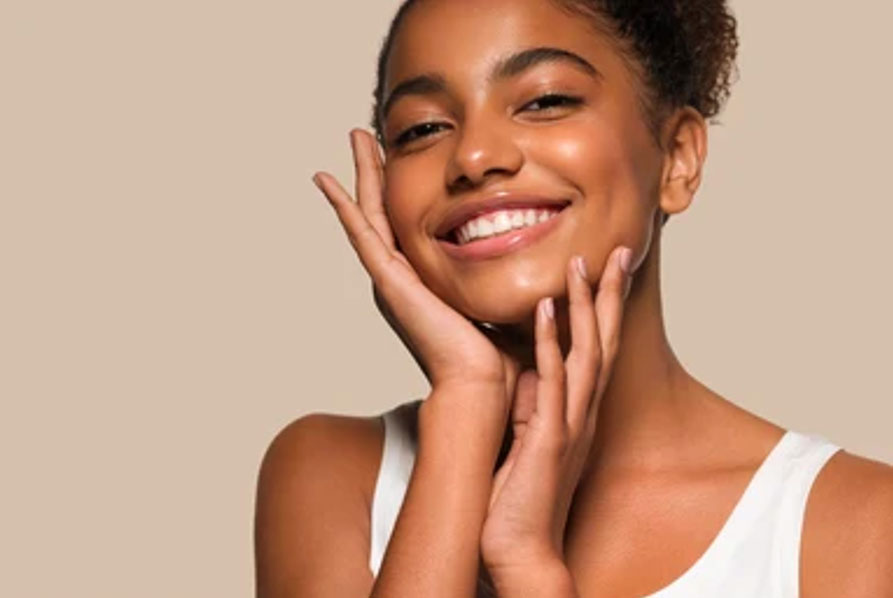 And that's all folks, it really is this simple. Time and discipline are your best bridesmaids when it comes to wedding prep with your skin.
For all our international brides, you can reach out to us at +91 9833055678 and book your online consultation with Dr. Rashmi Shetty.
Don't forget that your skincare honeymoon does not have to end with the beginning of your married life! The post marriage hectic parties, dinners, frequent make up changes, and those few glasses of alcohol too can all take a toll on your skin. Your beauty goal should not just be one for the main day of your life, but one for a lifetime! Dr. Shetty always advocates the necessity of long term and all rounded wellness, so make so make sure that you try to stick to a good skincare system even post your bridal days. Healthy skin is always in!
Each article is written by Aastha Kottary after detailed discussions and notes from Dr. Shetty
Dr. Rashmi Shetty
Cosmetic Dermatologist,
Mumbai | Hyderabad
Dr. Rashmi Shetty is a celebrity dermatologist, industry pioneer, author , globally invited teaching faculty and a leading expert in aesthetic medicine having over 20 years of experience in aesthetic and clinical dermatology. She is the Founder and chief dermatologist at Ra Skin and Aesthetics in Mumbai and Hyderabad. She is named the best Dermatologist by Vogue 2020 and is the first Indian doctor on the International Advisory board of the Anti-Ageing World Congress, FACE London, ICAD Asia, and honorary faculty at UCL .
 For more such tips and information from Dr Rashmi Shetty, follow her on
https://www.instagram.com/ drrashmishettyra/
https://www.quora.com/profile/ Rashmi-Shetty-297
You can also call on 09833055236 to book an appointment
If you have any questions or clarifications after reading this article, please comment.